RADISSON HUNTLEY
LOCATION
Santa Monica, California

PROJECT
Constructed in 1964, the ~175,000 gsf Huntley Hotel comprises a seventeen (17) story hotel tower of Type I construction supported by a three (3) level subterranean base that serves as a parking garage.

SCOPE
This Project involved the unique application of lightweight Fibrwrap composite materials in the seismic retrofitting of an occupied hotel property consistent with ICBO Acceptance Criteria AC-130. The adoption of Ordinance #1748 by the City of Santa Monica mandated seismic retrofitting of a scope and proportion to essentially satisfy the intent of the seismic provisions set forth in the "current" Uniform Building Code. The use of composite materials for seismic shear enhancement represented a first-of-its-kind application in the City of Santa Monica.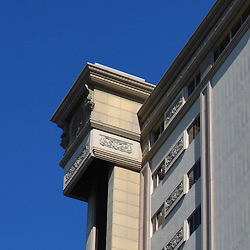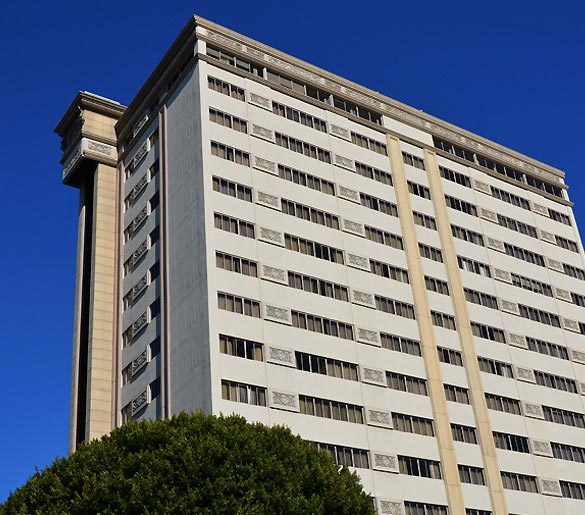 Completed South and West Wall Condition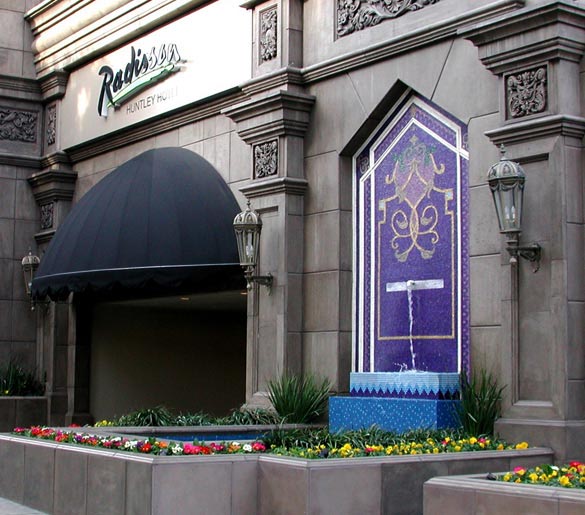 Completed Westside Entrance Condition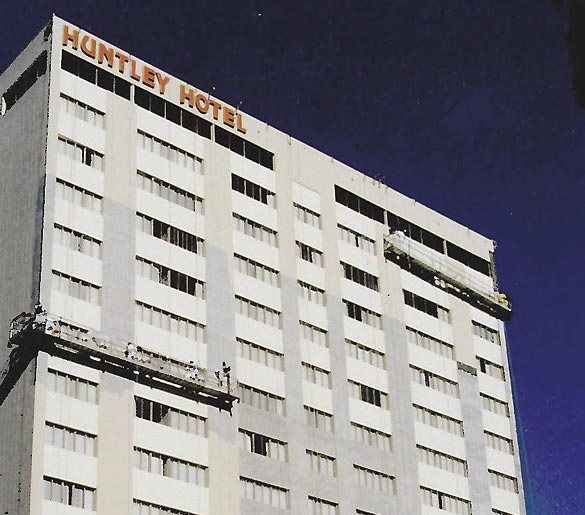 Surface Preparation Using Mechanical Grinders and Lightweight Composite Material Application from Swing Stages Allowed for Continued Hotel Occupancy during Construction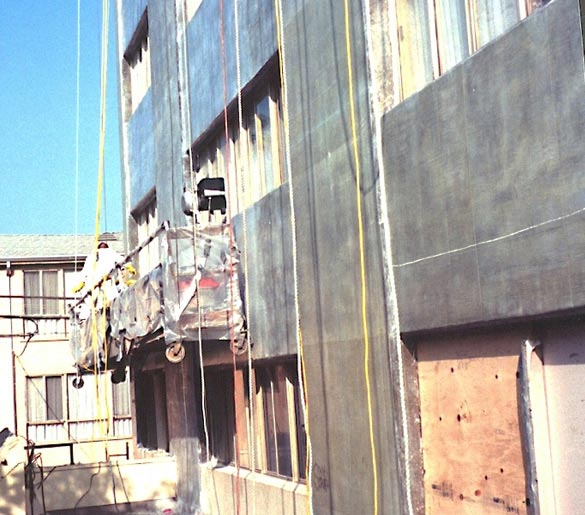 Use of Swing Stages Precluded Need for Exterior Scaffolding Erection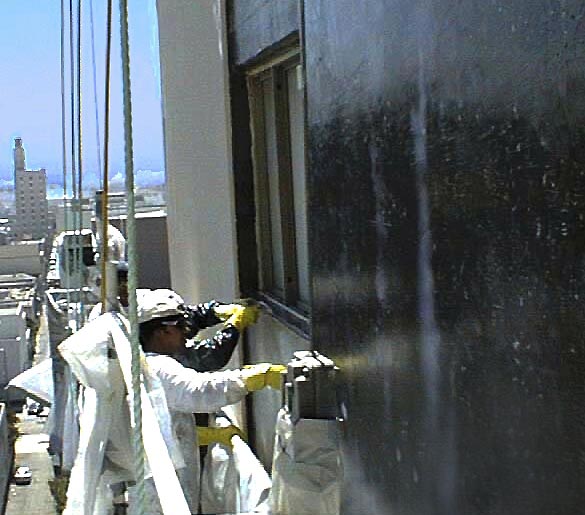 Application of Lightweight Composite Materials in Progress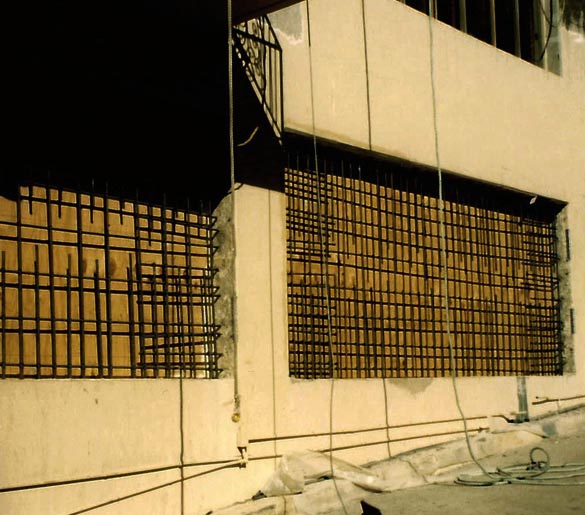 Addition of Traditional Reinforced Shotcrete Wall Panels Required at Ground Floor Condition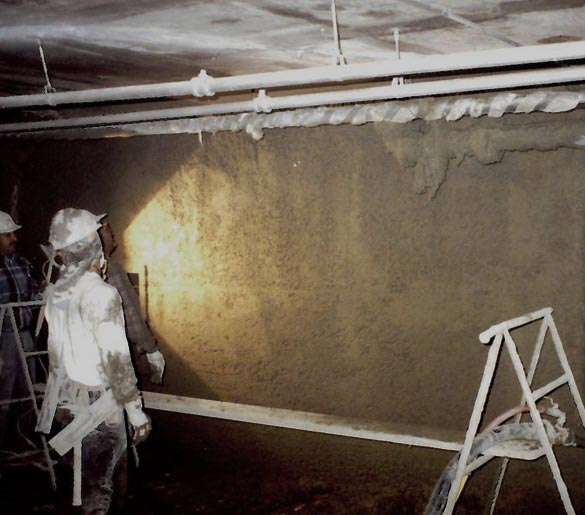 Installation of Ground Level Reinforced Shotcrete Shear Wall Nearing Completion
FURTHER DETAILS
Of prime concern in this case was a need to enhance the prevailing shear strength capacities of the building perimeter wall piers and spandrels to a degree that would increase ductility and preclude any potential for brittle shear-type failure during future adverse seismic disturbances. Previously used primarily to provide additional concrete confinement to vertical load bearing elements, the recently adopted AC-130 allowed for the use of lightweight composite materials to augment the in-plane shear capacity of seismic force-resisting elements. The selection of lightweight Fibrwrap technology above the 2nd Floor condition in this case was driven by a need to maintain normal hotel operations during seismic retrofit construction and to minimize the seismic retrofit construction cost impact, noise and discomfort to guests. Installation of more traditional reinforced shotcrete shear wall panels was utilized at the Lobby and sub-grade parking level where the relative absence of shear wall elements was encountered. The application of lightweight composite materials resulted in no appreciable increase in the seismic weight or lateral stiffness of the structural system, thereby ensuring a cost-effective seismic retrofit upgrade.